A.FECHOZ was founded in 1945. From 1955 onwards, it specialised in stage design with the development of machinery for cinemas, then for theatres and Maisons de la Culture initiated by the State.
By the 1970s, the company's expertise and innovation had enabled it to export its know-how internationally to build more than 100 theatres and opera houses around the world.
In 1988, the company AMG-FECHOZ was created under the management of Micheline GAUTIER-FECHOZ.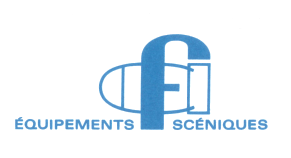 AMG-FECHOZ joins in 2018 the group ACCEDIA . The potential synergies between AMG, a historic leader in stage mechanics, and ACCEDIA, which offers technical solutions and high-performance electromechanical and control products, are evident.
Founded in 2010 by Dominique Pinault, the ACCEDIA Group is a major player in the fields of electronic security, automatic closing and stage equipment.